Watermark is an efficient mechanism for copyright protection. A watermark proves helpful to claim ownership and protect content. Your precious digital assets will be vulnerable to theft and unauthorized use without a watermark. Sometimes, you are unable to recycle your own videos or photos.
It is not easy to restore a watermarked image. Fortunately, it will be handy to erase a watermark with the help of this software or online tool. This tool has several features according to your needs. You can remove an old logo or watermark to add a new one. Moreover, you have to remove a logo or watermark after purchasing an image.
The watermark cleaning tool will help you delete unwanted text, photo stamps, watermarks, and logos. Moreover, you can fix your images perfectly to remove every mark of these elements. The best tool will help you to make important changes in a picture quickly. Feel free to use your creativity while using a watermark eraser and fix different images as you desire.
User-friendly Interface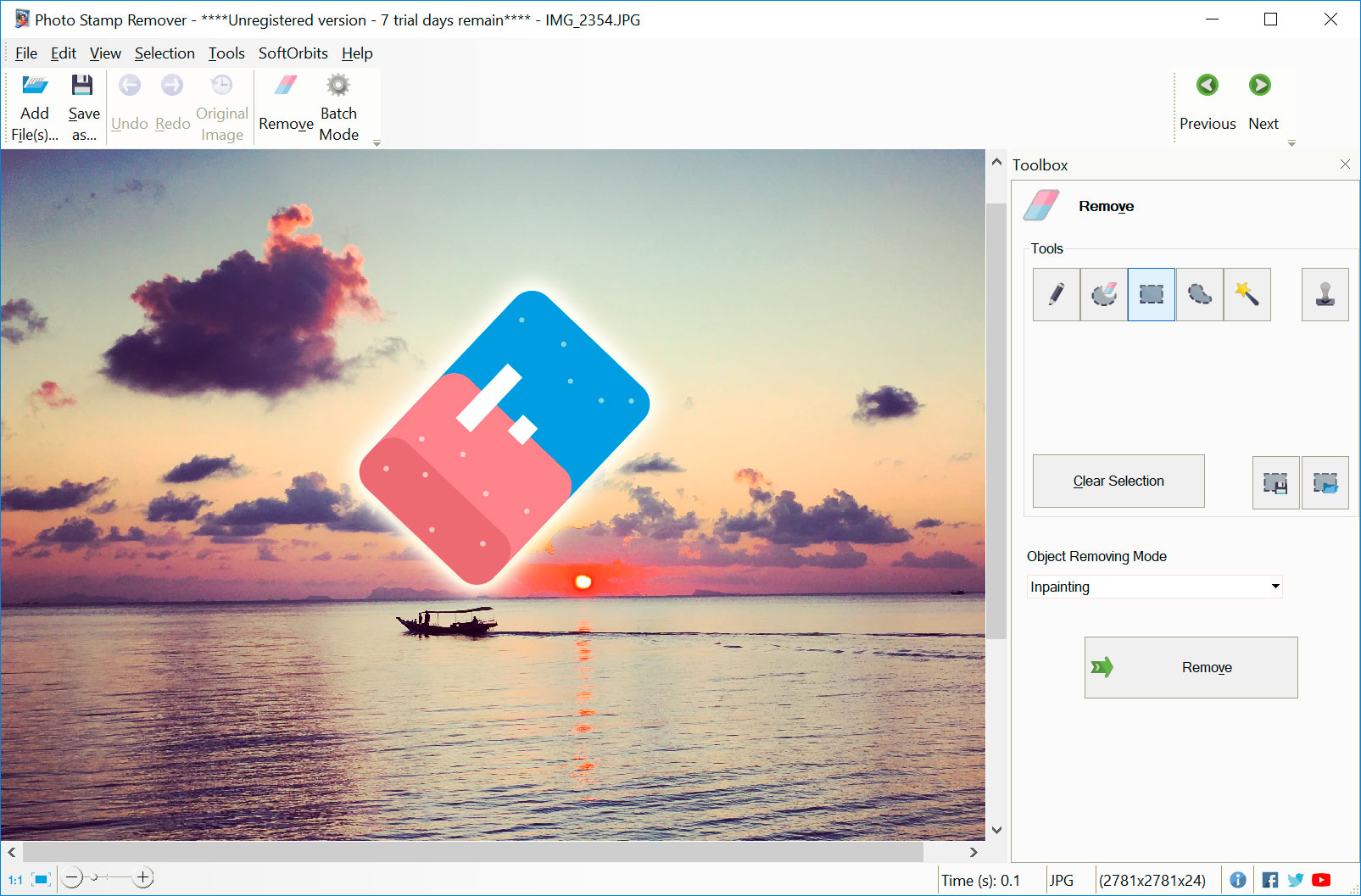 For editing an object, you can use an online watermark remover that is easy to use to erase unnecessary watermark. It has a user-friendly interface to make things convenient. You can easily complete a process, such as upload your image, wait for a few minutes, and download your image without any logo or watermark.
Download Now
Watermark Remover Software vs Online Tool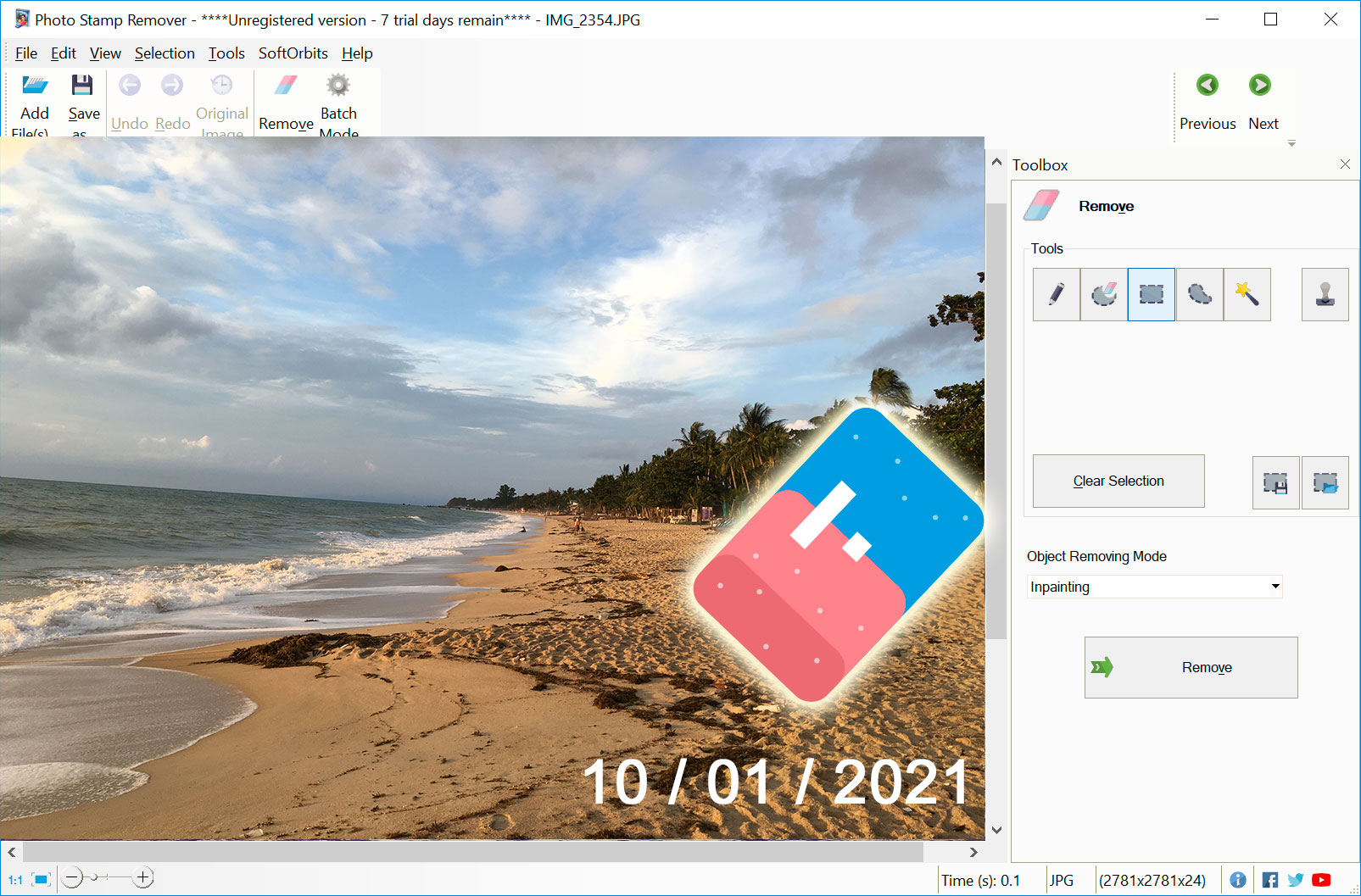 You can use this online tool without downloading any watermark remover plug-in. Open this site and start using this tool to clean any watermark from photos and videos. Fortunately, it is safe to use online service. Your files will be confidential. The photo or video uploaded may be permanently deleted from the server. For this reason, work without any tension. We will not save your video or image.
However, the digital watermarks are hard to remove, and they form an obvious obstruction to the story in the image. The watermark removal tool will remove this blemish. Previously, this was a labor-intensive task. In the past, expensive programs and a lot of patience was needed to copy and paste small segments of neighboring images to fill in the holes.
Clone Stamp tool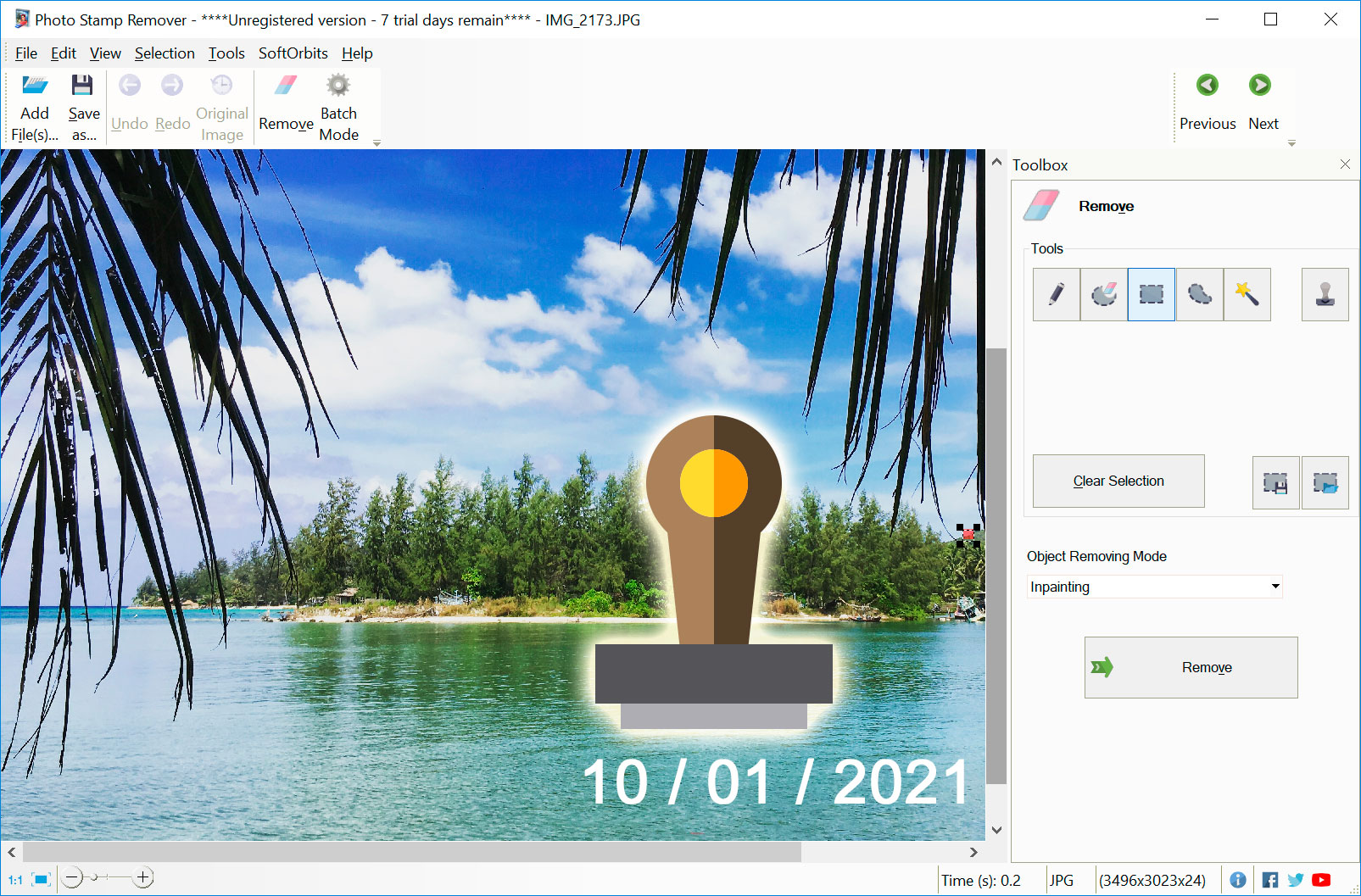 It is an important tool to clone pixels from a specific part of an image to paint in another area. For retouching work, this watermark remover tool is important, such as image repairing and spotting. Make sure to check the aligned box to use the clone stamp tool. You have to hold down the Alt/Option key and tap to choose a source point for cloning.
Release the Alt/Option key and move a cursor on a point that you want to clone. If a clone stamp tool is adjusted to a non-aligned mode, source points will be the same, and the clone stamp continues with sampling from a similar point until you establish a new point. The clone stamp samples normally for one layer only.
Batch Mode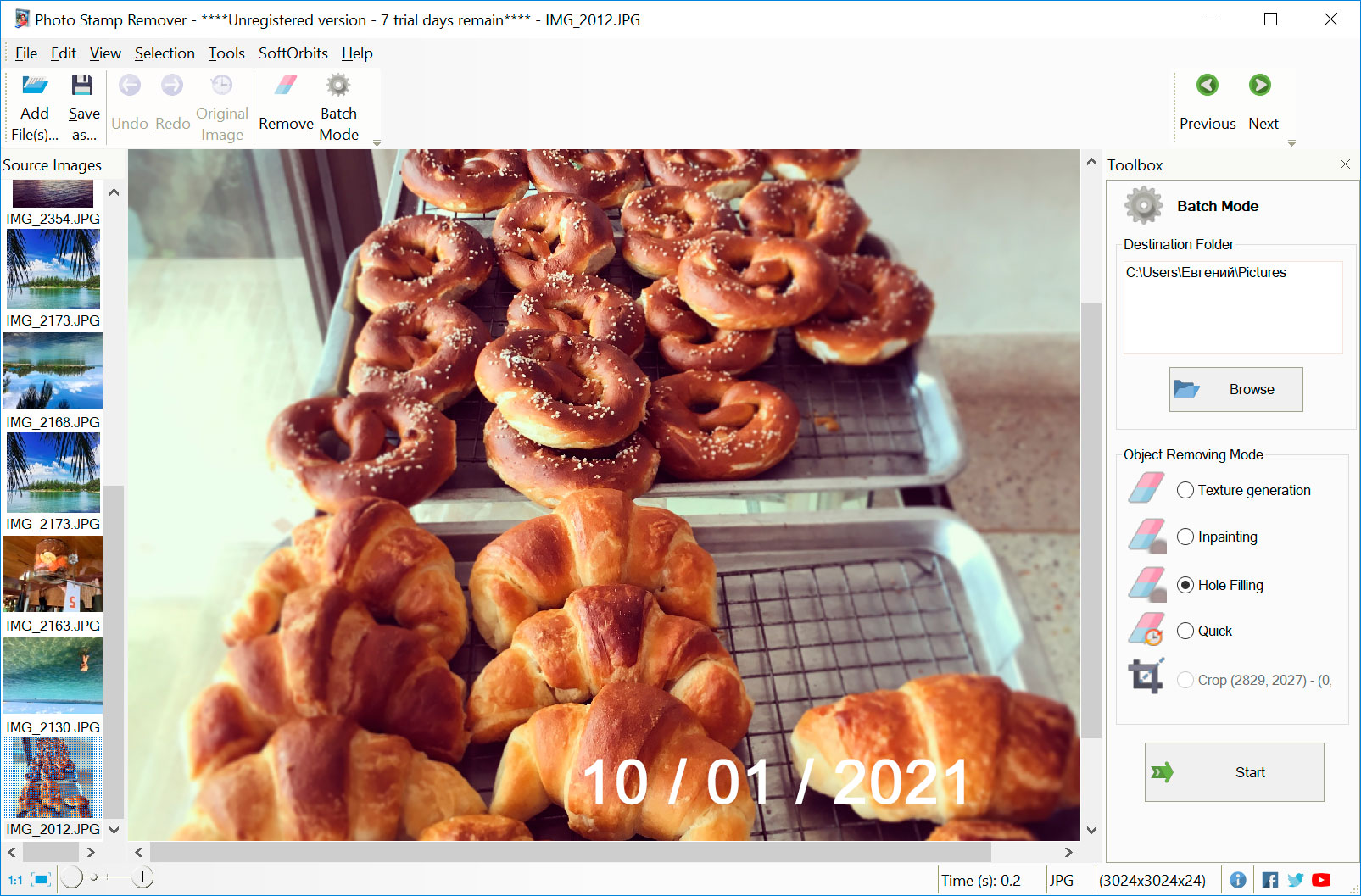 Multiple watermarks appear in a video, and you can remove them ideally using a tool. Batch mode allows you to erase a watermark from photos in a click. It is free software that may help you to remove unwanted objects, such as date stamp, emoji, building, people, text, logo, watermark, etc. Remember, the batch mode will help you to save time. Here are some easy methods to process multiple photos:
Launch the tool and upload images to remove a watermark.
Select the watermark area on the photo.
Now tap on the "Batch Erase" button and see a window pops up asking you for a reference position for every photo. After selecting the right corner, tap on "Yes". The tool is efficient to batch process videos if you want to remove a watermark from more than one video.
After process is done, you can save edited files.
If you have several photos with different file formats, batch watermark remover helps you to complete job in a few seconds.
Download Now
Add Your Own Watermark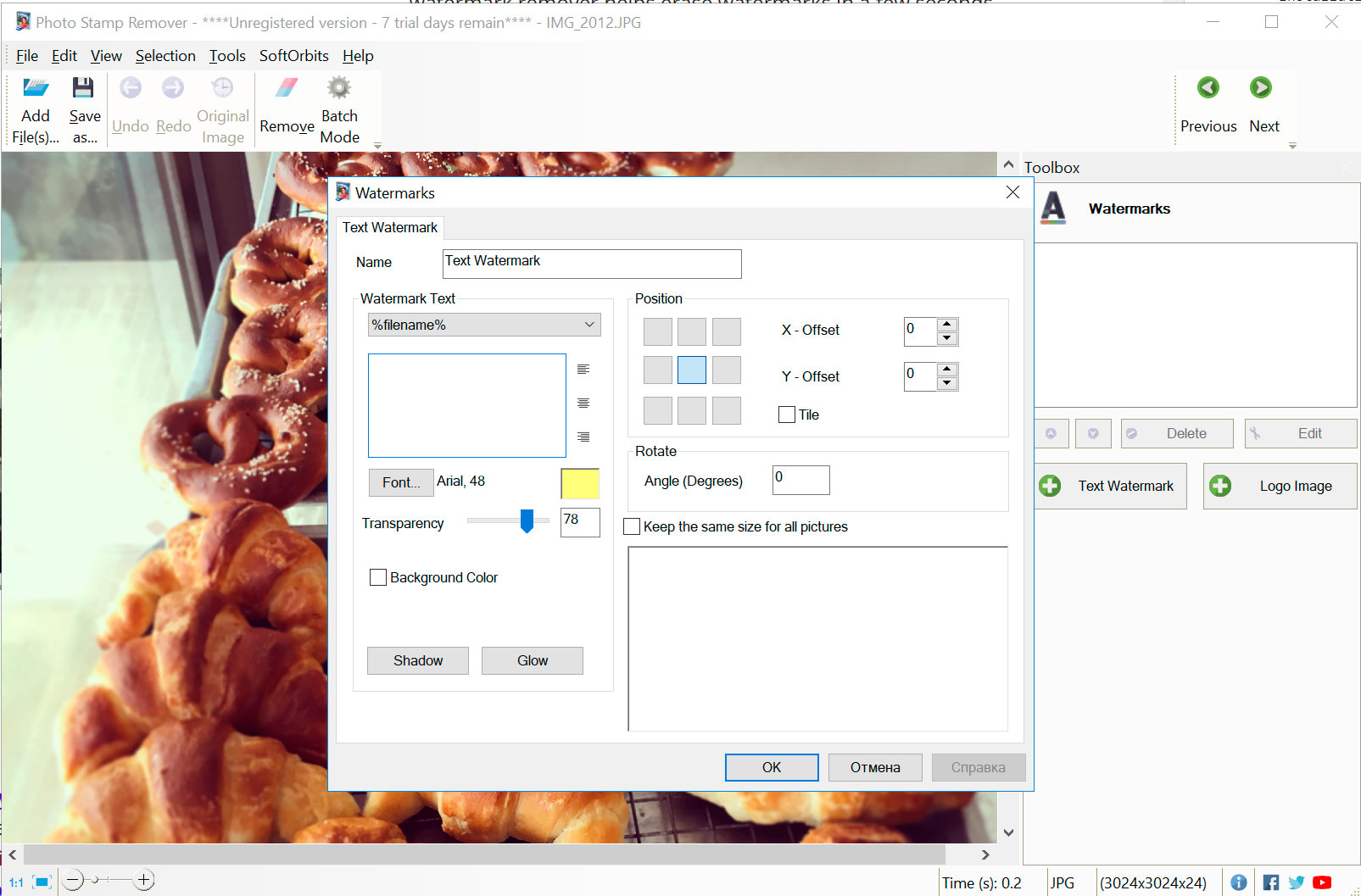 After removing an old watermark, you can add your own watermark using our watermark remover tool. Feel free to run this tool on Mac, Android, iOS, and Windows. You can work in the browser to add a new watermark.
You will get different options to add your desired watermark in a video or photo. You can choose between portrait and landscape positions. Drag your photos on this platform and design a watermark. The tool can automatically correct the position and size of the watermark.
Feel free to customize the size and position. Tap on a preview button, open a dialog, and preview how a watermark looks on each video or photo in the batch. It is possible to set the position of each watermark where possible.
FAQ
📢 How to remove the watermark from video?
If you want to remove a watermark from video using this tool, upload your video, tap on submit button and start processing. Once the watermark is removed, you can download the fresh video.
📢 How to Remove watermark on Mac?
Fortunately, you can use this tool on every computer, such as Mac, Windows, Android, etc. Open online watermark remover website on your browser and follow the entire process of removing a watermark. You are free to use batch mode to remove a watermark from more than one photo or video.
📢 How to Remove watermark from Shutterstock images?
Shutterstock offers high-quality images, music, and videos. After downloading an image from Shutterstock, upload this video on the Watermark Remover tool. It will start processing photo filling selected area with generated pixels. Once the process is over, you can download this image.
📢 How to Remove filmora watermark?
For this software, everything is easy to manage. You should not worry if your images have a filmora watermark. Upload an image, let it process, and download it once the processing is over.
📢 Is it legal to remove the watermark from photo or video?
It is absolutely legal if you are doing that after purchasing an image or video. Moreover, you can remove the watermark from your old videos and photographs. Remember, it may be illegal to remove the watermark from the image of another person.
Why do you need watermark remover online?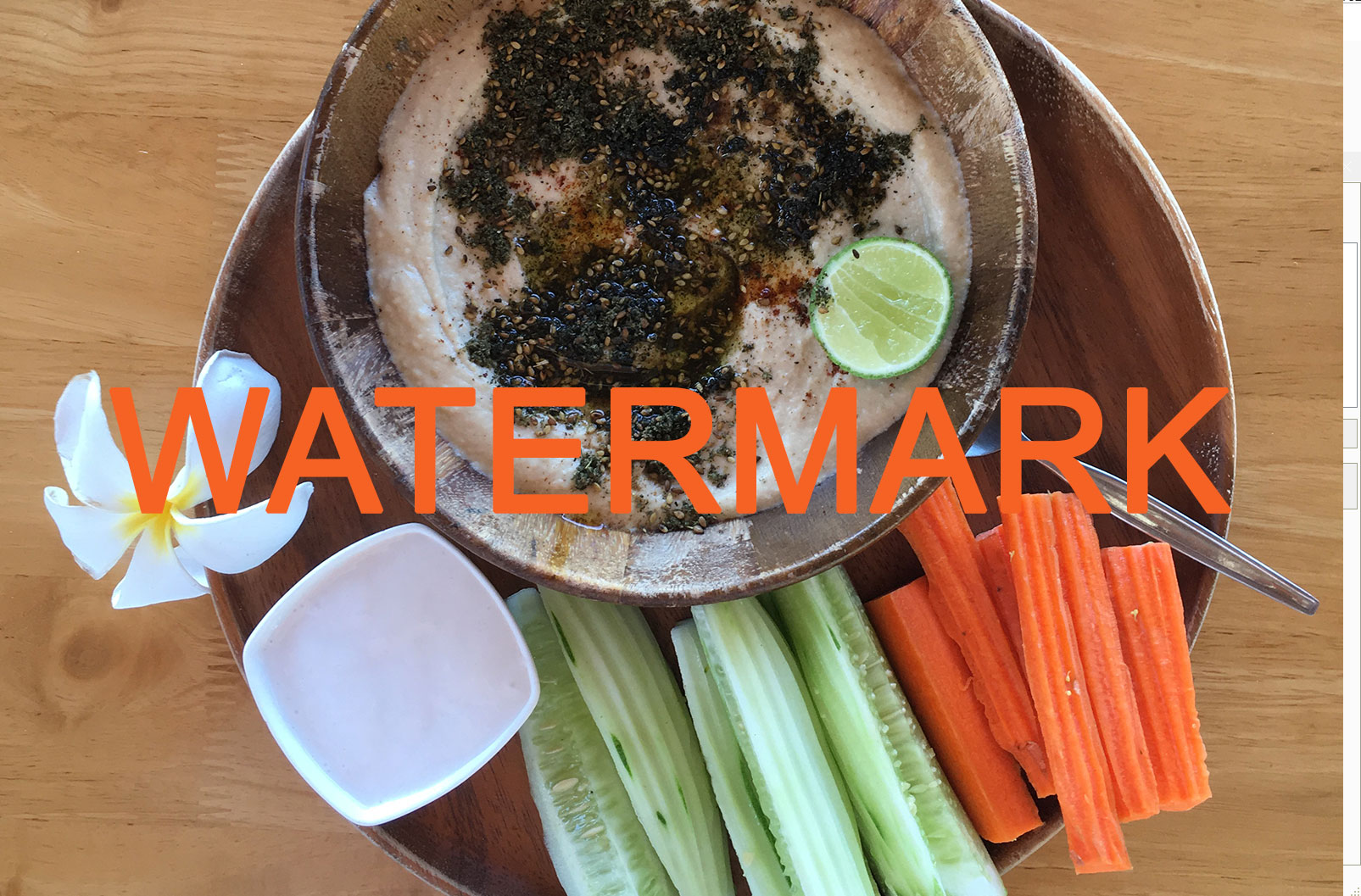 For your project, you will need the best videos and images. These elements can increase the beauty of your presentation. You cannot use watermarked or stamped pictures in your project; therefore, removing these elements is necessary.
Fortunately, software is available for your assistance. It can remove a watermark from your video or image within a few seconds. The free tool helps users remove the impression of the watermark to make your presentation the best.
Make Ideas Clear with a Photo or Video
Photos or videos are always important to make your ideal clearer. A photo with logos or watermarks may look awkward; therefore, software helps remove watermarks. Fortunately, it is simple to use this tool.
You have to upload an image or video to Watermark Remover, and it will process your photo or video to remove its watermark. The entire process may take a few minutes. Ultimately, you will get professional-looking photographs or videos. Our software is famous for the following qualities:
AI-Powered: professional, intelligent, and smart
Zoom, rotate, and crop
Browse photos in a library
Creative editing, such as fog, glow, color styles, matte look, sunrays, etc.
Important editing, such as vignette, landscape, denoise, details, color, etc.
Rename and batch resize
Retouch
Stamp and clone
Convert photos to different other formats
Remove unwanted objects or person
You can use this watermark remover without any special skills. It is an important tool to remove or add watermark, unwanted objects, text, or stamp. It supports batch mode to remove unwanted objects.
Watermarkeremover.com will help you to improve your presentation. You can use video or photo in your projects. By removing a watermark from images, it will be easy for you to remove the unfortunate impression. Download Now
You will get high-quality images or videos after processing with Watermark Remover. You will need it in the following cases:
To remove watermark instantly from your images
For the preparation of an impressive presentation
To create an impressive project and highlight your creativity.
Use the most appropriate images without any fear or logo and watermark.
Undoubtedly, you will get the best results with the use of the free Watermark Remover Tool. Fortunately, it is easy to use without any registration. You can hide logos from a video if it is becoming a visual obstacle.
Why people watermark photos?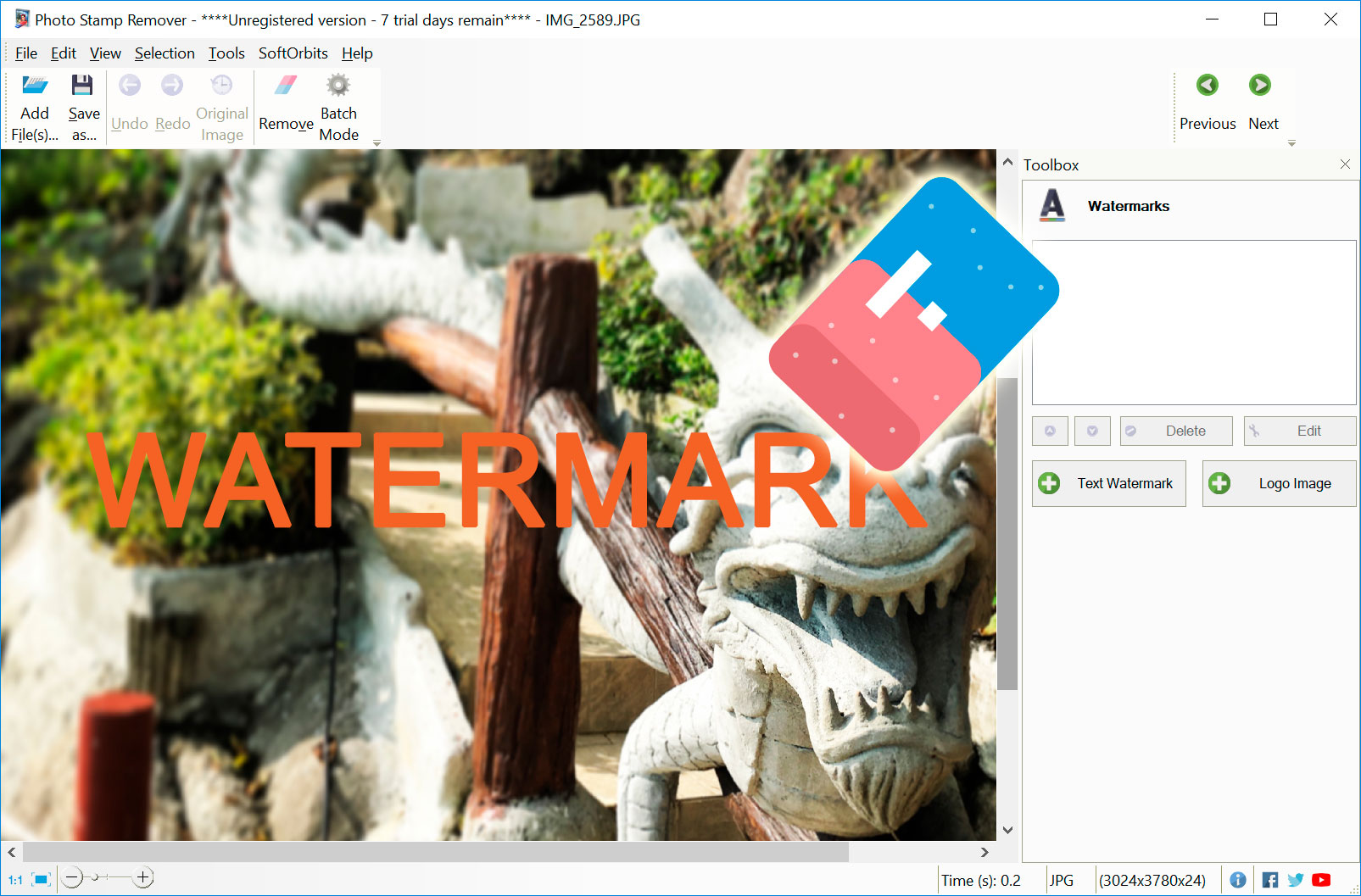 Nowadays, several people create upload visual content on the internet. You can get different pictures from a website, a blog, or social media. People use a watermark to protect their hard work from illegal uses. It will become visual protection for their work.
Avoid using these images for promotional purposes because it is illegal. Watermark Remover can help you to remove these logos and watermarks from pictures for your educational projects. You have to remove watermarks from your own pictures to replace them with new ones in numerous cases.
Companies use visual watermark for their brand promotion. For this reason, we have a special tool to watermark your precious work. Download Now