Remove Logo Now is a desktop tool that effectively removes watermark from videos. Made by SoftOrbits, this watermark remover for videos can also erase unwanted text overlays and subtitles. The tool uses a smart and powerful Inpainting algorithm that analyzes the video fully to locate and remove all static overlays.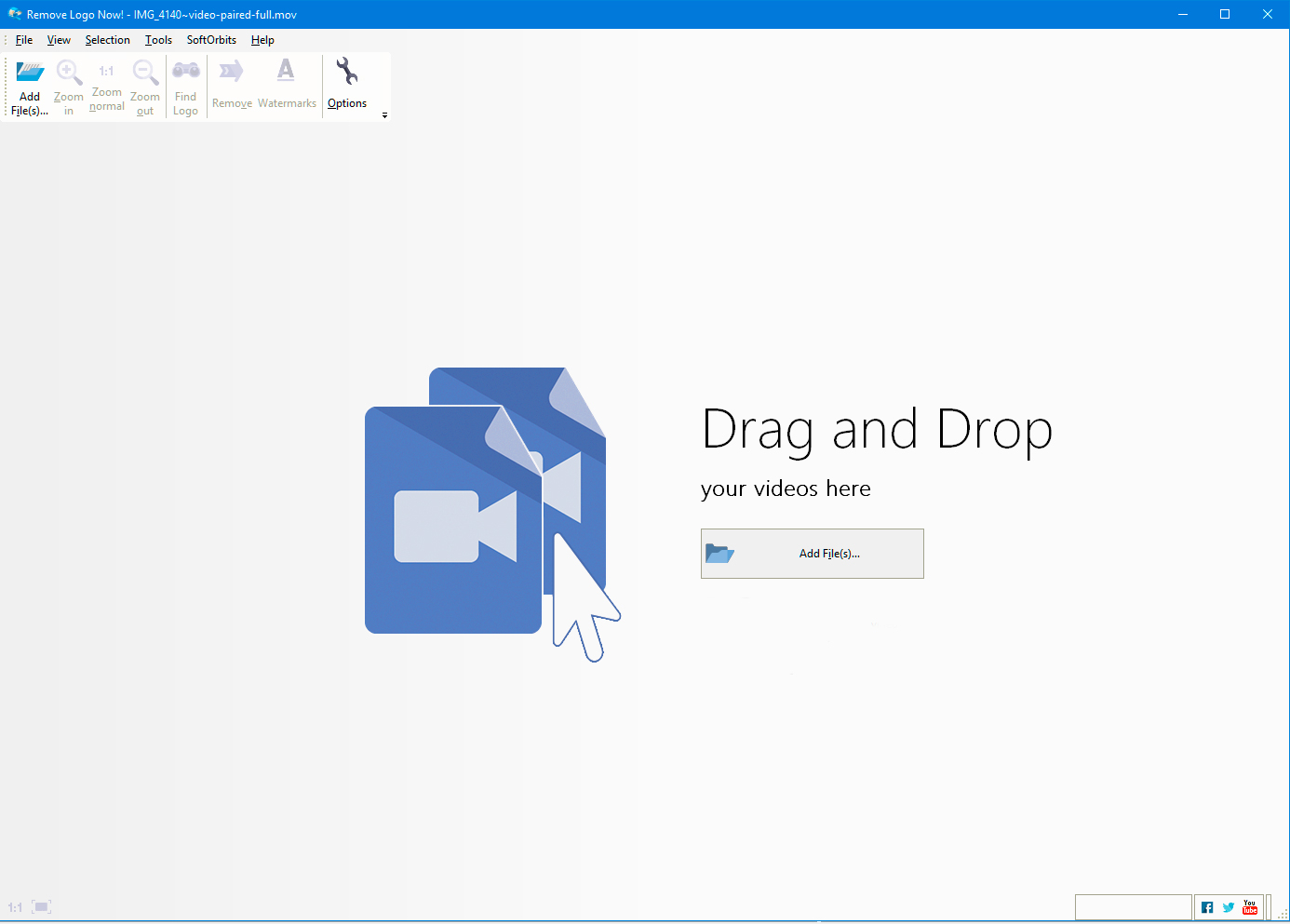 Remove Logo Now works on Windows computers and supports AVI, MP4, MOV, MP2, M1V, SVCD, FLV, DVD, M2V, 3GP, WMV, MKV, and RM10 formats. This watermark video remover tool works very well as it doesn't create any distortion in the video. It also employs different methods to best remove texts and logos from videos.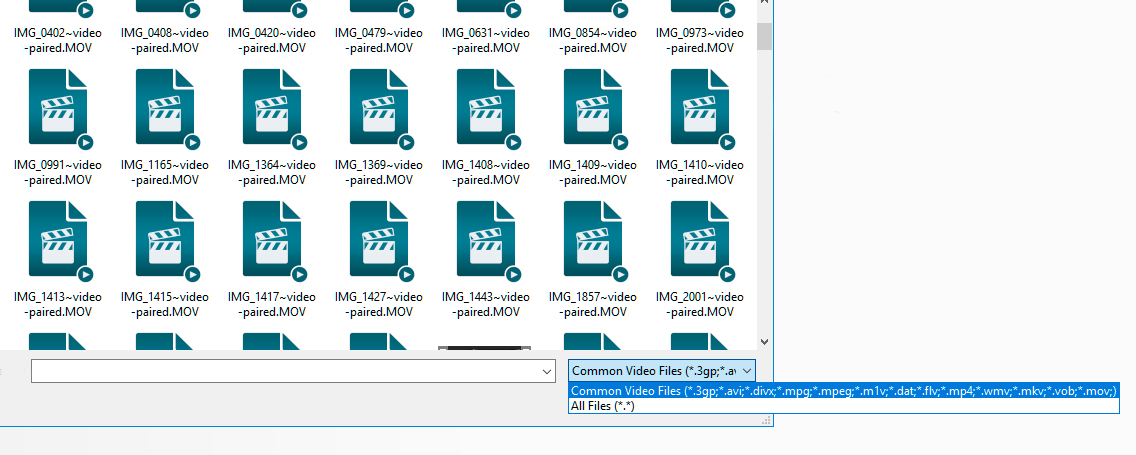 Remove watermarks from video easily
To remove watermark from videos easily, simply follow the steps below. These steps are applicable to most software but are generally used for SoftOrbit's Remove Logo Now.
Automatically detect video watermarks
Remove Logo Now will automatically detect the watermarks on the video the moment you add it into the software. Its intelligent system makes it simpler for video editors to get things done, even without acquiring the necessary skillset.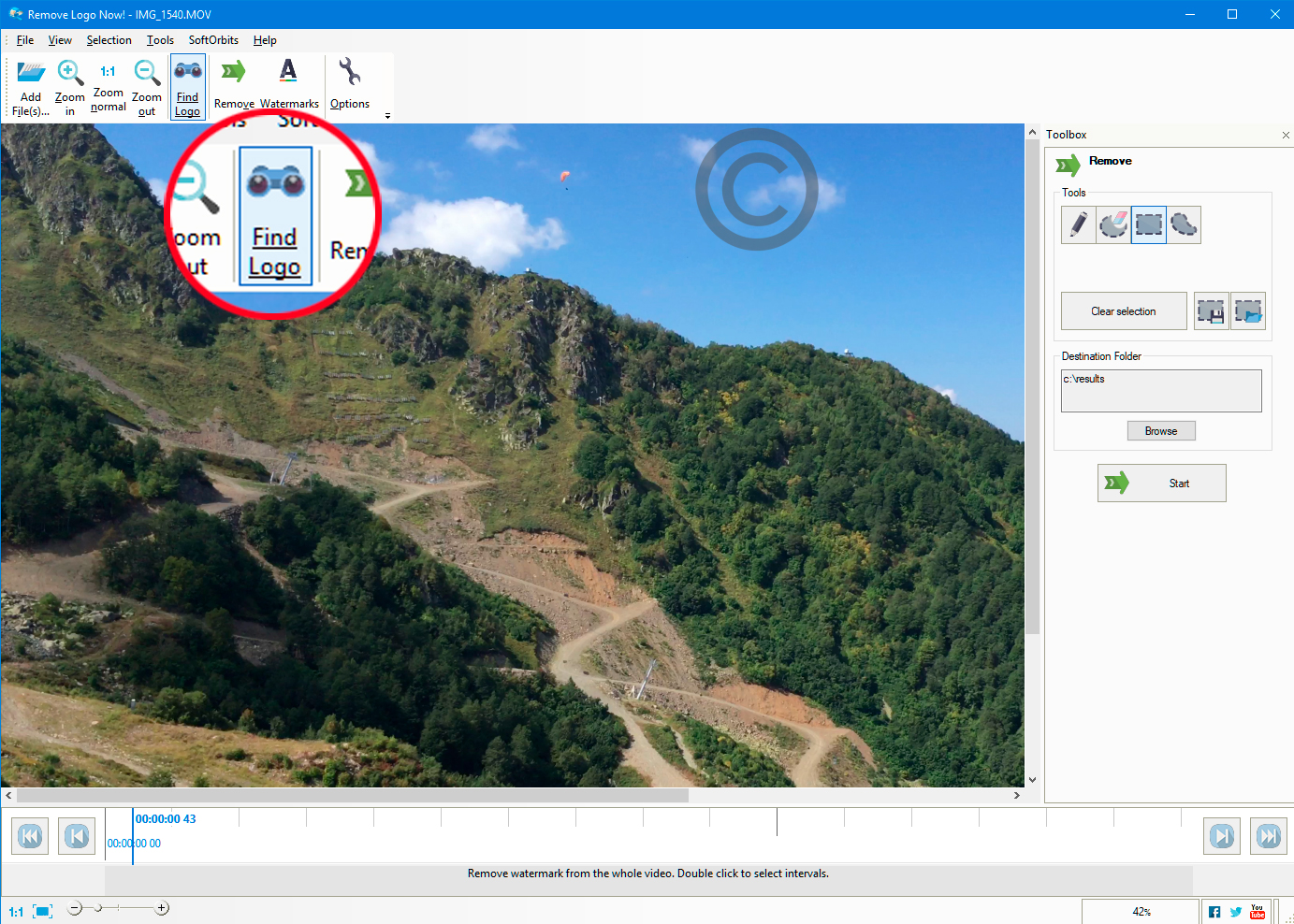 Download Now
Video watermark removal in a batch mode
With Remove Logo Now, users can erase watermarks in a single or several video files. Users may add multiple videos at a time and the software will work on them in batches. This is a feature that other similar software doesn't have.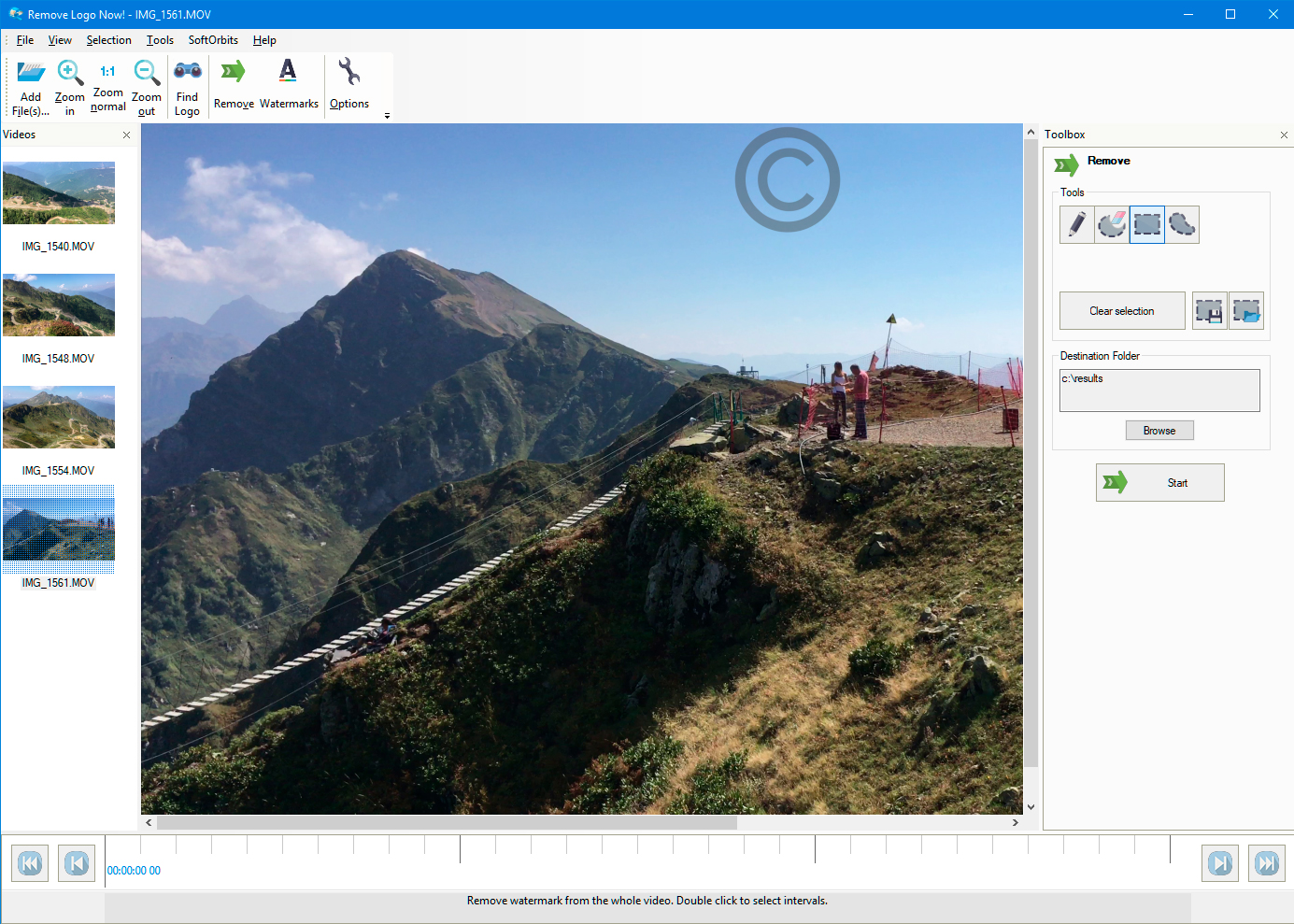 Save video watermark for future use
Saving the removed video watermark is also possible in case you might want to use them again in the future. This makes it easier for video editors to change watermarks for different purposes and as they deem fit.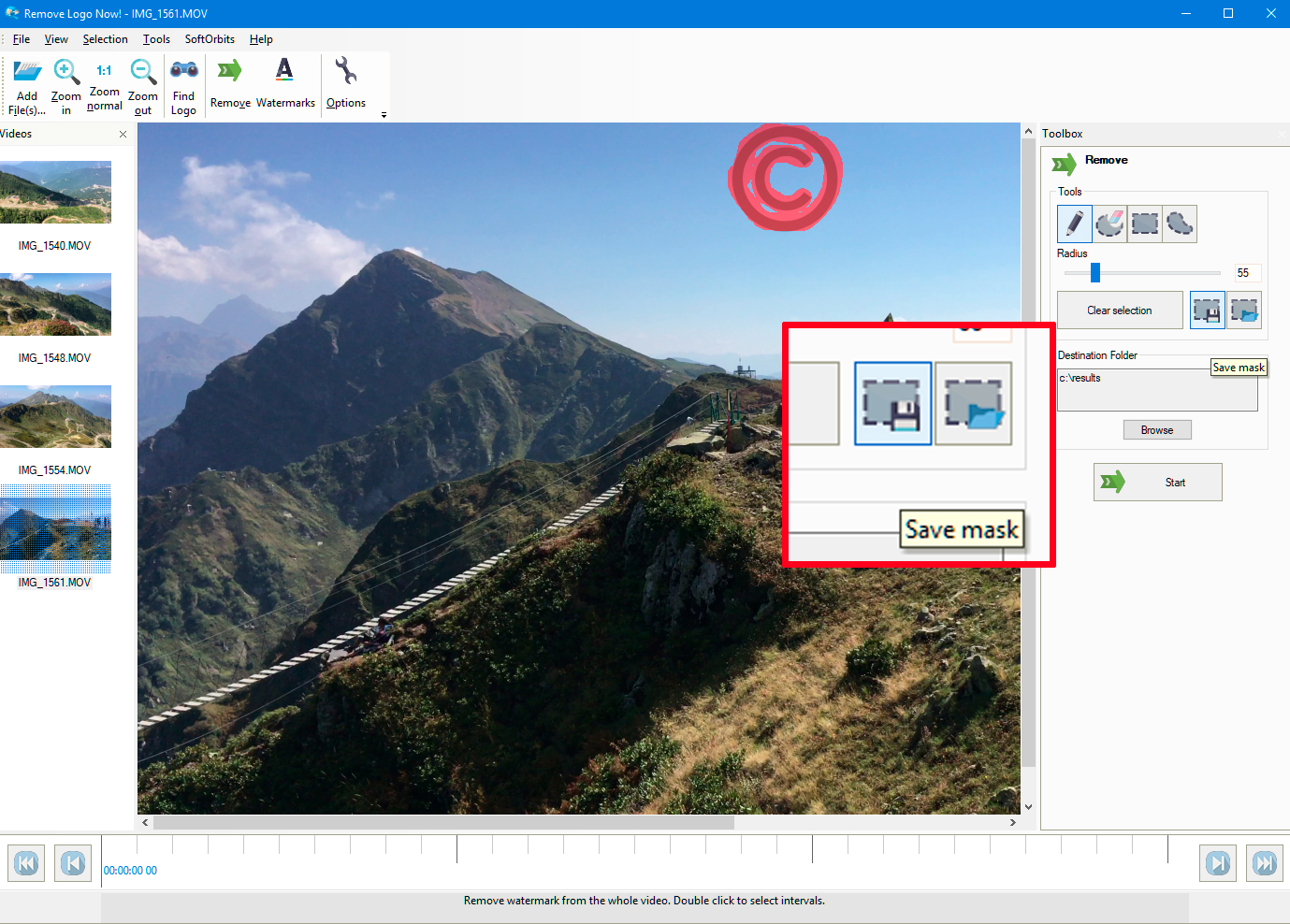 Remove video watermarks that appear only for several seconds
If you only need to remove video watermarks that appear only for a few seconds, Remove Logo Now is a good choice. This software can be used to automatically remove watermark video clips of various sizes and lengths.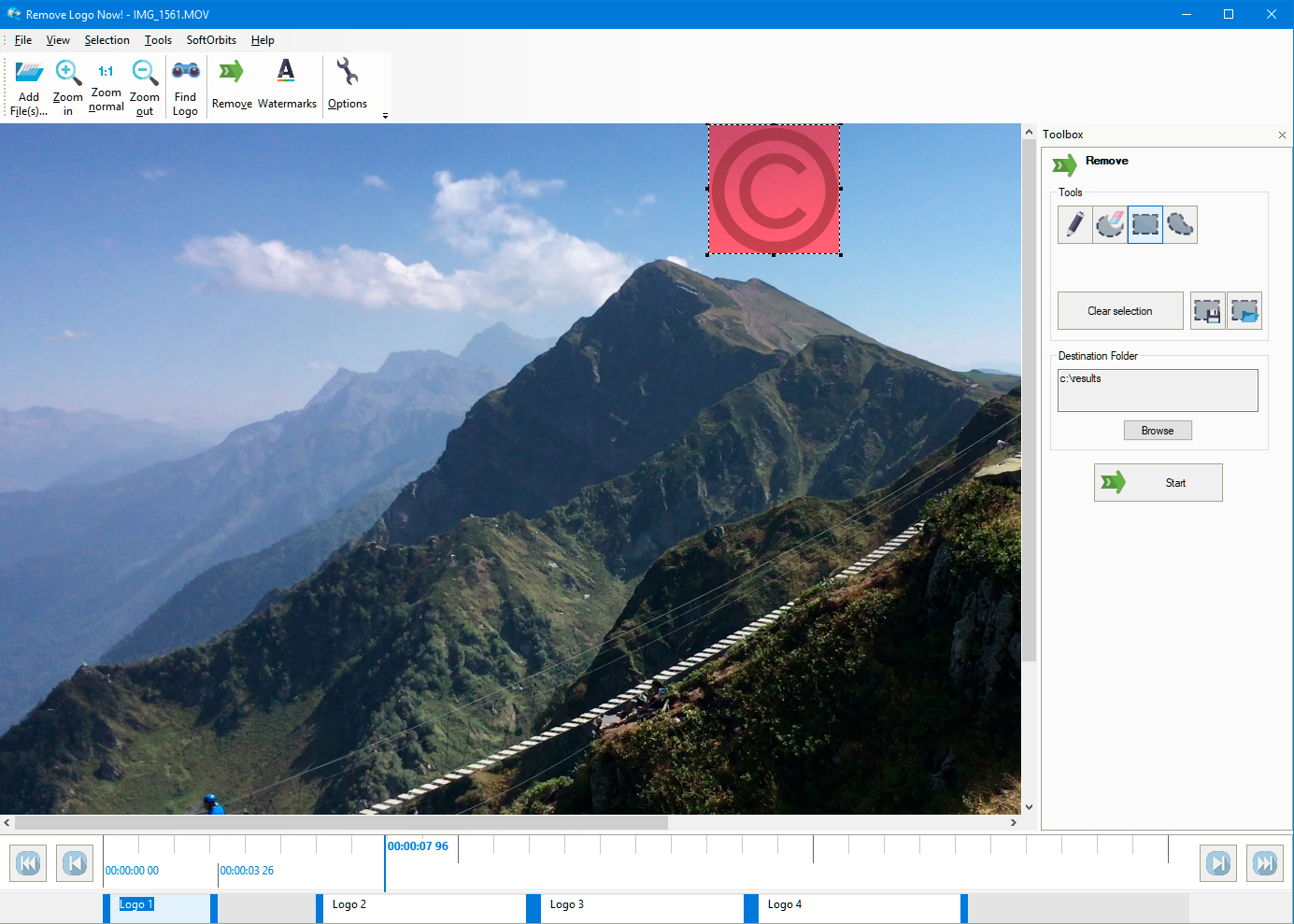 Removing video watermark keeping video quality
One of the best features of the Remove Logo Now is its ability to remove watermarks from video without affecting its quality. This is where its powerful and intelligent Inpainting algorithm comes in. It creates an output that is nothing less than professional, even for novice video editors.
Download Now